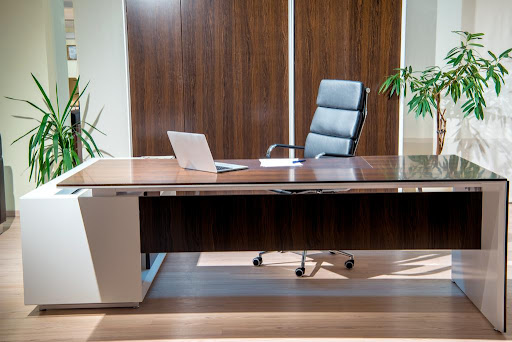 A serviced office is a modern and convenient solution for businesses of all sizes. It provides flexible workspaces with amenities such as a reception area, mail handling, IT support, and other services that are generally unavailable in a traditional office setting. By utilizing the services of a serviced office in Sydney, businesses can enjoy the benefits of having an established presence without needing to invest in costly infrastructure or long-term leases. In addition to saving money and time on overhead expenses, serviced offices also provide greater flexibility for businesses as they grow or change locations. This allows companies to take advantage of new opportunities quickly without compromising on quality or service.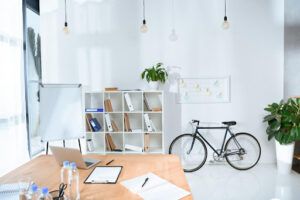 Serviced offices, also known as executive suites or business centers, are a modern alternative to traditional office space. They provide businesses of all sizes with a flexible and cost-effective way to operate in a professional environment.
A serviced office typically includes shared facilities such as a reception area, conference rooms, meeting rooms, and office furniture. The biggest advantage of this type of workspace is that it allows businesses to rent for short periods of time without the hassle of long-term contracts or hefty upfront costs associated with traditional leasing. Not only does this make it much easier for companies to expand or downsize their operations quickly; but it also enables them to benefit from state-of-the-art amenities that may be too expensive to purchase outright.
In addition to providing businesses with an economical solution for their workspace needs; serviced offices can offer numerous other benefits. Most notably they can save companies time and money by allowing them access to administrative support services such as mail collection, phone answering services, and virtual receptionists which are usually provided by the provider at no extra cost. Furthermore, they often come equipped with high-speed internet connections and other technological features which can help streamline company processes while enhancing productivity levels among employees. 
Serviced offices have become increasingly popular among businesses of all sizes in recent years. From start-ups to established companies, many businesses are taking advantage of the benefits that serviced offices offer. 
One of the biggest advantages is cost-effectiveness. A serviced office can provide a wide range of services and facilities without the need for long-term contracts or large up-front investments in office furniture and equipment. In addition, they can often be rented on a month-by-month basis, which is great for businesses that are expanding or downsizing but don't want to commit to long leases. 
Another benefit of serviced offices is flexibility. Many offer flexible working hours and packages that can be tailored to suit individual business needs, such as conference rooms for meetings or videoconferencing facilities for remote staff members. This makes them ideal for startups who may not have the resources to invest in an office space yet need somewhere professional to conduct business from time to time. 
Moreover, serviced offices often come fully furnished with modern amenities like high-speed internet access, printers, and photocopiers as well as kitchenettes with tea and coffee-making facilities all at no extra cost. 
When looking for a serviced office, it is important to consider a variety of factors. Here are some tips for choosing the right serviced office:
Location: It is important to consider the location of the serviced office you are considering. You should look at how easily accessible it is from other parts of town, as well as what type of transportation options (public or private) are available nearby. Additionally, you may want to ensure that there are plenty of restaurants and amenities close by so that your employees can take advantage of them during their lunch breaks or after-work hours.

Amenities: You should also look into what amenities the serviced office provides such as Wi-Fi, conference rooms, printing services, and more. These extra services can help make your work life more convenient and efficient, so be sure to compare different packages before making a decision on which one fits your needs best. 

Price: Pricing will likely be one of the most influential factors in choosing a serviced office space since it can have an impact on your budgeting and overhead costs in the long run. Be sure to research different packages offered by different providers in order to get an idea about which one offers you value for money while still fulfilling
In conclusion, serviced offices are a great solution for businesses looking for flexibility and convenience in their office space. They offer all the amenities of traditional office space, such as meeting rooms and reception areas, but with the added bonus of short-term leases that can be tailored to your specific needs. With an array of options available at competitive prices and with no long-term commitments, serviced offices are definitely worth considering when making decisions about office space.